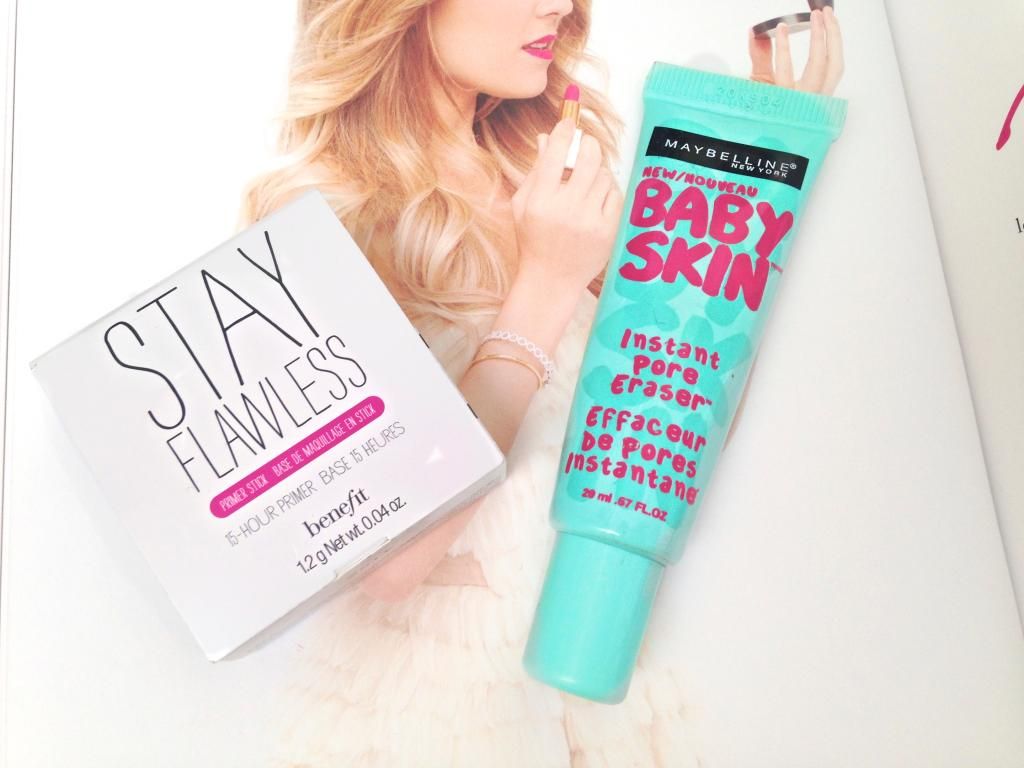 I made the switch from foundation to BB cream a few years back and haven't regretted it since, but some of the downfalls of BB cream are that they don't have as much coverage as foundation and they don't tend to have as strong a staying power. That's where primers come in. I've tried a fair share of primers like Smashbox and L'Oreal but right now I own Maybelline Baby Skin Instant Pore Eraser, and a sample of the Benefit Stay Flawless 15-Hour Primer.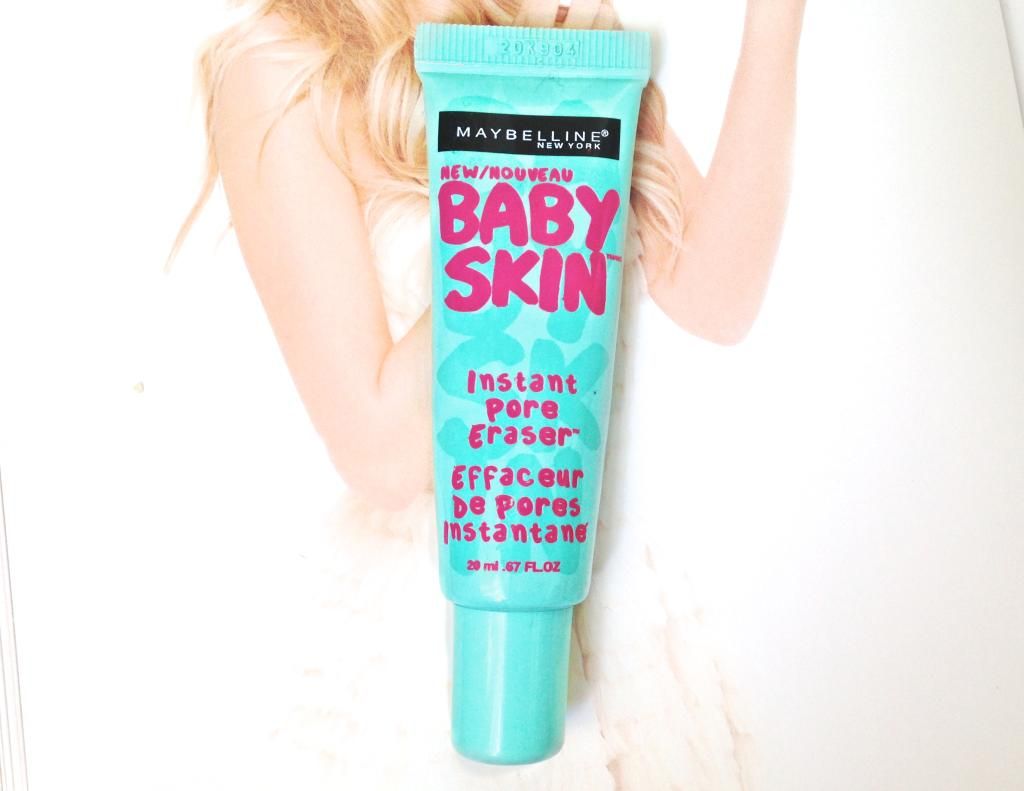 I've been using Maybelline Baby Skin for a while now and I've noticed that despite the fact that the packaging looks small, this stuff lasts forever. I use a small amount on areas where my pores are slightly larger (nose and chin) before I apply my BB cream. This primer has a silicone texture to it and comes out clear, so there's no risk of it not matching your skin. It's a bit greasy in my opinion and takes a while to dry (which I don't mind at all because my skin is constantly dry), but it provides a nice base and makeup will go on a lot smoother once applied. Does it make my pores erased or even smaller? I would love to say yes but no, not really.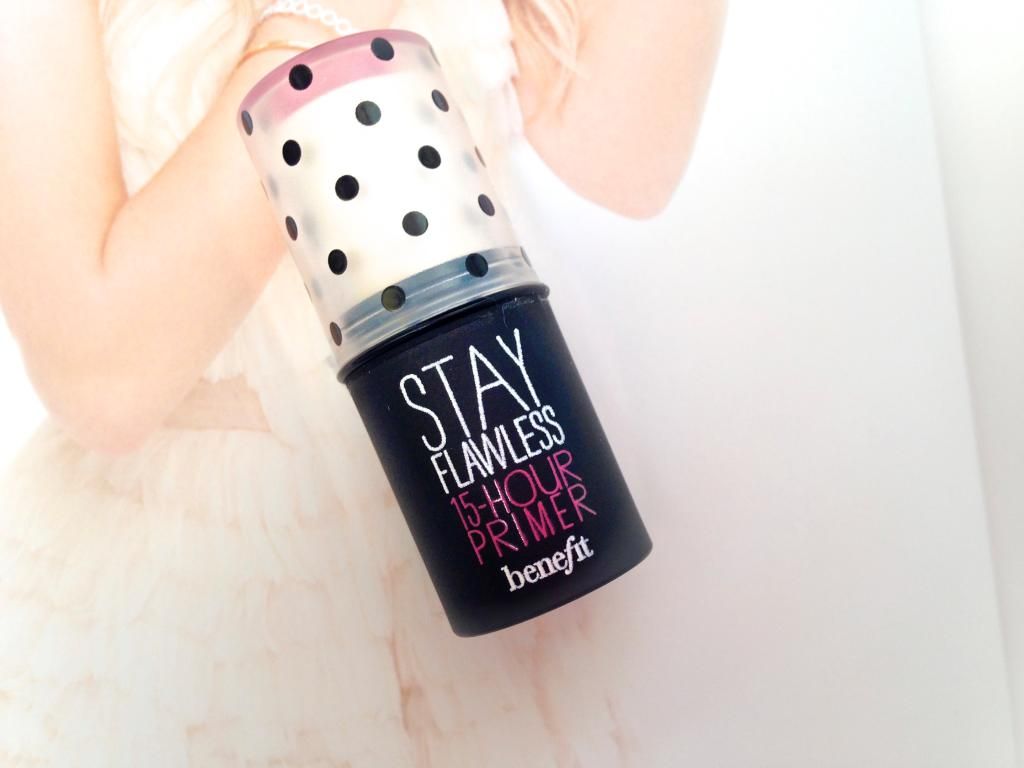 Unlike Baby Skin, Benefit's Stay Flawless primer comes in a stick, which makes application a lot quicker and easier. Although the colour looks nude, it has zero colour once applied. This primer is a lot less greasy than Baby Skin and dries almost instantly. Like Baby Skin, this primer provides a nice base for makeup but doesn't reduce the appearance of my pores. One thing I have noticed since using it is that my makeup stays put a lot longer than when I use no primer or Baby Skin.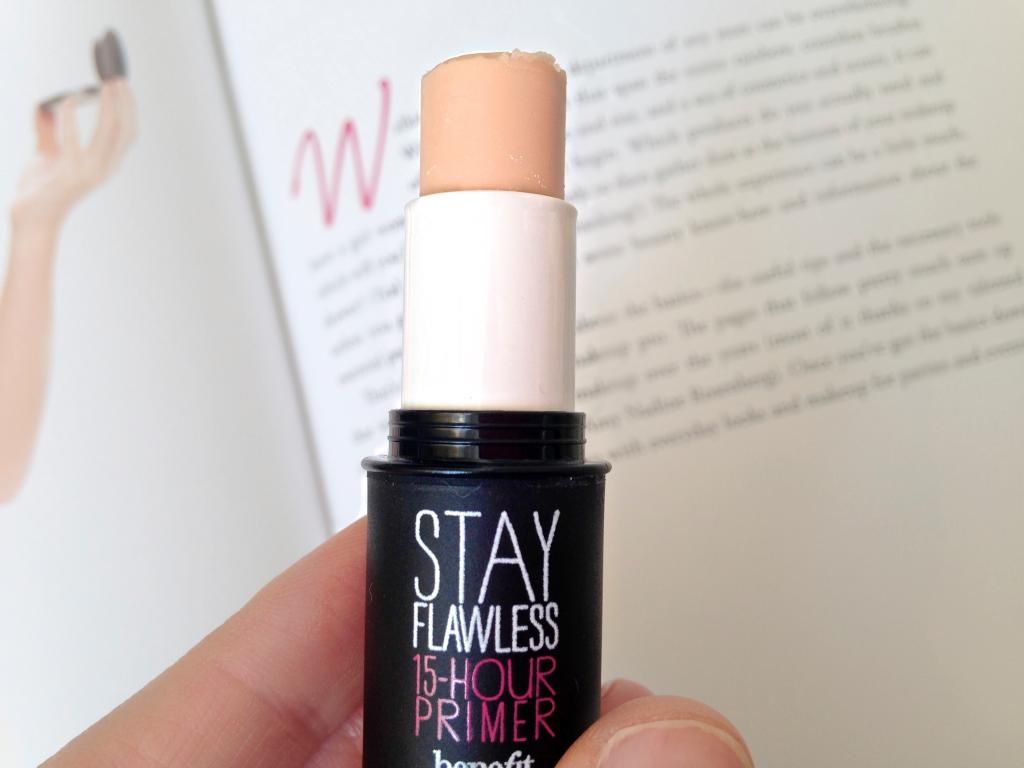 All in all, these primers do a very similar job but Benefit's version is better quality and will keep your makeup put for longer. If you have oily skin I would stay away from Maybelline Baby Skin, because I would imagine that it would add extra oil and cause makeup to slide around as opposed to staying in place.
What's your favourite primer?