Matte makeup products are not a recent trend, but they certainly are still popular. I am a huge fan of a matte finish, especially on nails; it instantly adds edginess to your look. Recently, I decided to explore different variations of this trend and purchased several Revlon ColorBurst Matte Balm lipsticks. I have never previously tried matte lipsticks, but was intrigued by the idea of a dull lip. Typically, women are striving for glossy lips, as they visually enlarge the lips, and I was very curious as to how it would look and feel.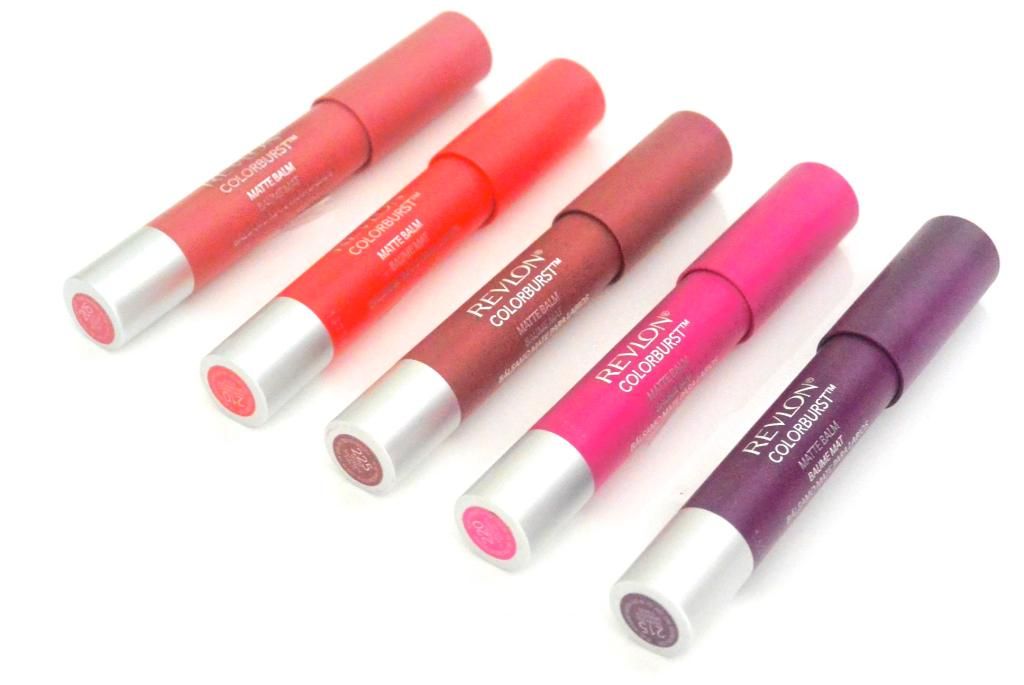 After trying these balms, I came to several conclusions. First, before you even think about putting a matte lipstick on, EXFOLIATE your lips!! If I could describe matte balm in one word it would be 'unforgiving'. Without gloss to reflect and mask lip imperfections, every flake is highly visible. Also, if you are not already a fan of lip liner, become one. Even a slight smudge or smear of matte balm is very noticeable, and I found the most success applying a lip liner on the entire lip to provide a smudge-proof base. Some may say lip liner is a thing of the past, but I am not talking about a brown liner on a red lip – match the liner to the lipstick as closely as possible, and it will intensify its colour and staying power.
Despite the extra effort required when applying these matte lipsticks, the results were very satisfying. ColorBurst Matte Balms provide exactly what is advertised: a completely matte finish with vibrant colour. I was a huge fan of the more neutral and dark shades, as they provide a similar effect to matte black nail polish – sexy and edgy. Personally, I found the brighter pinker shades to look slightly tacky. They applied beautifully, but I found a matte finish on a girly pink looked really strange overall.
If you are a fan of the matte trend, or are looking to try it, I'd definitely recommend Revlon ColorBurst Matte Balms. The packaging is adorable,

and the product is very high quality for the price (around $9 at WalMart and most drug stores). I imagine on a night out these balms would require some maintenance, but the achieved look is worth it.
Have any of you tried matte lipsticks? What do you think of this trend?