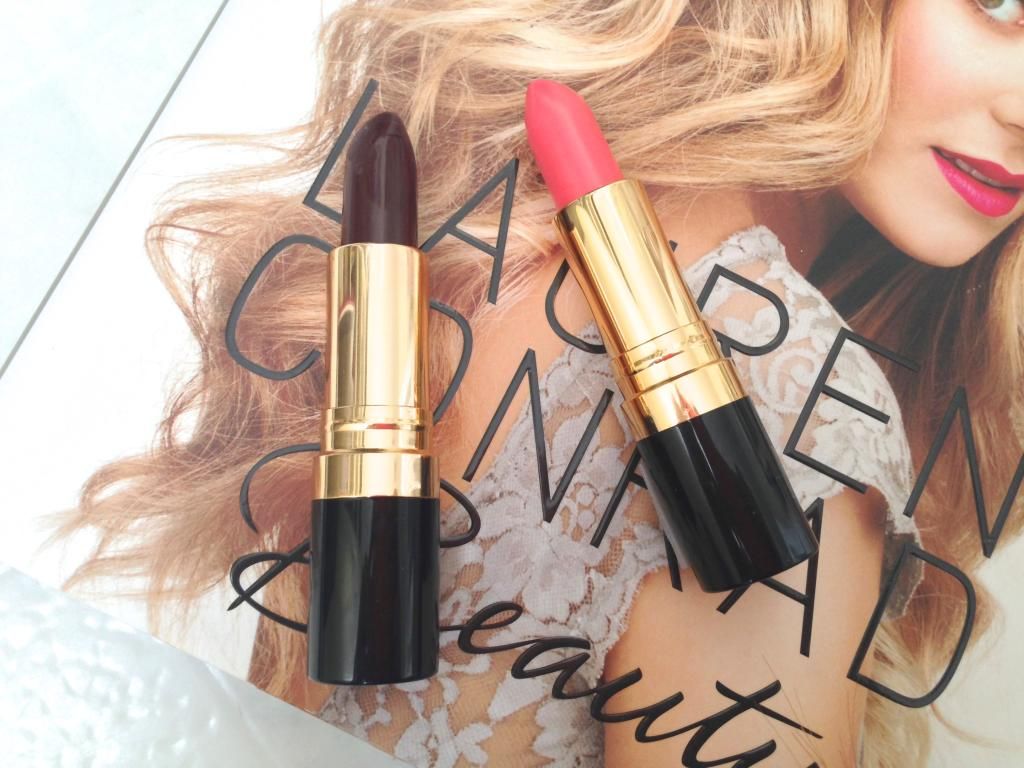 Today I'm going to rave to you guys about one of my favourite drugstore lipsticks. Revlon Super Lustrous Lipsticks come in 82 different shades which is absolutely insane to me, and I can usually pick one up on sale for about $5. The reason I love these lipsticks is because they offer a huge selection of colours, and the formula is creamy and not drying. I have the driest skin and lips in the world so I have a really hard time wearing matte lipsticks that end up settling into all my lines. While these lipsticks aren't luxury brand quality in terms of how long they wear, if you're looking to expand your lipstick collection but don't want to break the bank these are great (1 Mac lipstick vs. 4 of these!!!!).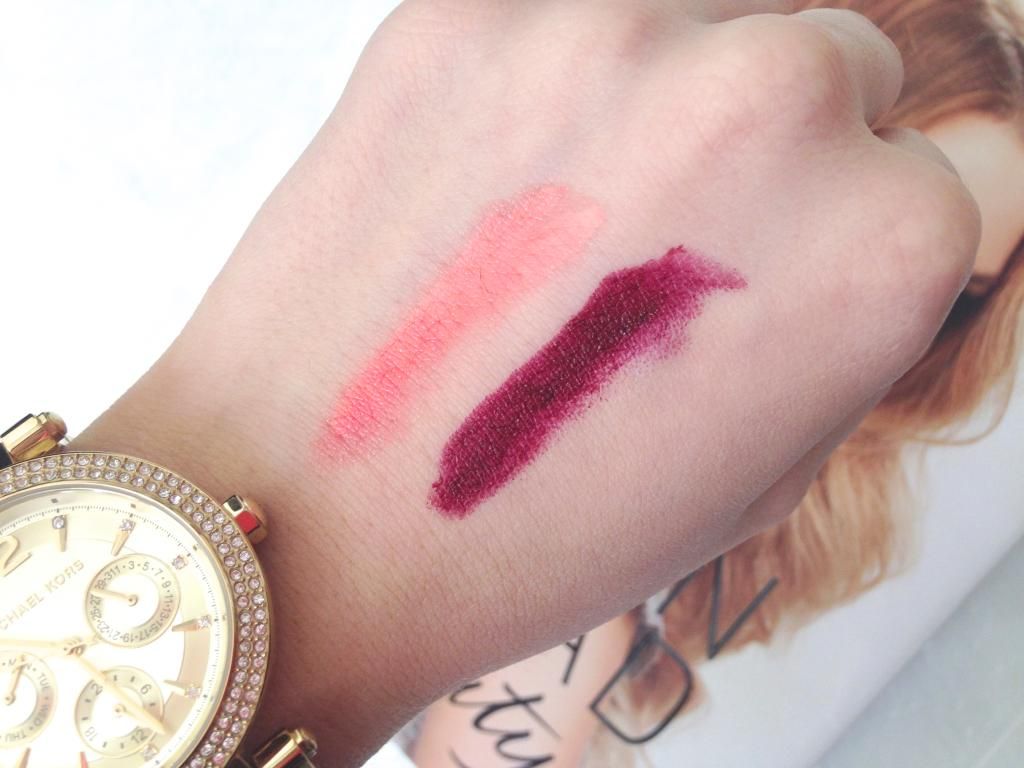 Here are the two lipsticks swatched side by side. Lovers Coral is a natural everyday sort of lip colour whereas Black Cherry is a very bold and vampy shade. Black Cherry is one of the darkest shades available if not the darkest, and Lovers Coral is one of the lightest. Black Cherry has easily become my favourite lip colour because it's so buildable. Before buying it I looked up photos online and was pretty terrified because I didn't think I would ever be able to pull off that dark of a lipstick, but applied lightly it's gorgeous and I get so many compliments when I wear it. One thing I find with these lipsticks is that while they're creamy, you can't skimp out on lip chap before applying, especially with the darker colours. If you do, colours fade unevenly and you'll end up with dark colour on the dry bits of your lips and faded colour everywhere else.
Have you tried Revlon Super Lustrous Lipstick?